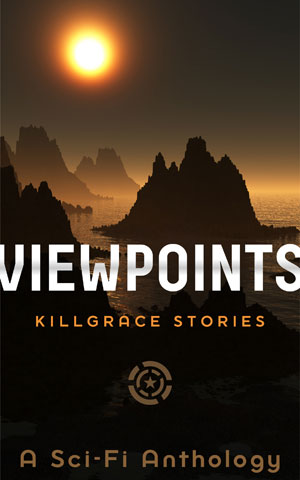 Viewpoints is now available to pre-order on Amazon. The anthology of four Killgrace stories goes on sale on 6th Sep, priced at 0.99. With a cover by James at GoOnWrite, it looks very different from the main series, and it's not just the cover that takes a different approach.
Unlike the usual Killgrace stories, these are not written from the point of view of the main characters, Susan and Cet, but from the viewpoint of those who were caught up in the events around them. These are entirely new stories, not just old ones re-written from a different view:
•    Iconocide
•    Lake
•    Tears
•    Inconvenienced
So to pre-order your copy ready for the 6th, please click below.