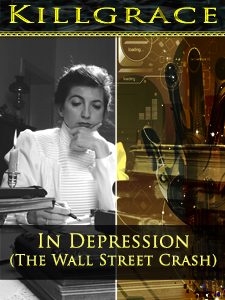 For the two reluctant allies and their budding organisation the next few months are going to be hell. All their skills will be needed, their alliance will be tested, and possibly pushed to breaking. There's a crisis on the horizon, and even with fore-knowledge the price of survival will be high.
It is 3rd September 1929. The Great Depression is about to begin.
The webserial run is now complete. If you missed it, you can purchase the entire story from Amazon Worldwide.
*Due to a rights issue with Amazon no more the 5% of the book will ever be available here at one time – so that is one day at a time.
If you want to see the start, please view the Amazon Sample (Click here). Amazon Prime Members who want to skip ahead can borrow the entire book from Amazon free of charge.