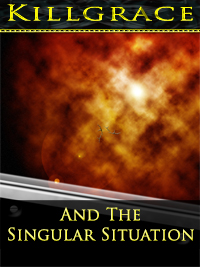 Killgrace and the Singular Situation has been free to download on Amazon on the 12th and 13th July.
For a new release with no reviews, it has had surprising success:
a feature on Freebooksy, who handpick their features
A position in the top 20 free Science Fiction downloads on Amazon US
Top Ten rankings in Space Exploration and First Contact on Amazon UK
It has already exceeded all our expectations (wildest dreams might be more accurate!) and the ebook is still free until tomorrow morning.
Get your copy here: Amazon Worldwide